AZ Home Insurance Quotes
Call (480) 657-2800 or (888) 958-5622 for AZ Homeowners Insurance Quotes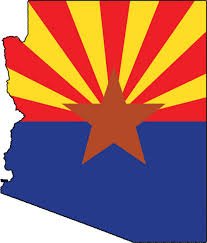 Shopping for AZ Home Insurance?
The right Home Insurance in AZ is important in case you suffer a loss due to fire, theft, vandalism, or other covered events.  AZ Homeowners Insurance can also provide liability protection in case someone is injured while on your property and wins a legal judgment against you.  Home Insurance policies in Arizona can differ by what losses are covered, the coverage you select, and the type of residence you own.
The Insurance Professionals at Greene Insurance Group will help you find the best coverage at the best rates for your Homeowners Insurance in Arizona.
We offer AZ Home Insurance Quotes from top-rated insurance companies, which allows us to compare rates saving you time and money.
AZ Home Insurance Coverage Options
Coverage A (Dwelling) – Dwelling Coverage typically pays to repair or rebuild a home if it's damaged or destroyed by an covered peril or event such as a fire, tornado or windstorm. Some companies offer additional coverage options, ask an agent for details.
Personal Liability Protection- Personal Liability can apply if someone is injured at your property. It is important to consider the assets you own and your annual family income when you select your personal liability protection.  Your personal liability coverage should be enough to protect your assets if you are sued.
Medical Coverage– Can provide medical expense coverage for guests if they are injured on your property.  It does not cover health care costs for you or other members of your household.
Additional Living Expenses–  If you are unable to reside in your home because of a covered loss, your home insurance policy can pay additional living expenses while the damage is assessed and your home is repaired or being rebuilt.
Protection for Your Belongings– Your home is filled with furniture, clothes, electronics and other items that mean a lot to you. Personal Property Insurance helps replace these items if they are stolen or destroyed as a result of a covered peril or loss.
Scheduled Personal Property Coverage–  If you have special possessions such as jewelry, art, antiques or collectibles you may want to talk to your agent about this additional coverage. It provides broader coverage for specific items.
Bundle your AZ Home Insurance with Auto Insurance for more savings!
When you package your AZ Home Insurance and AZ Auto Insurance and save up to 35%.  Ask your agent for additional information about this and other discounts available.
Family – Owned Insurance Agency
Since 1962, our family has pledged to protect families and businesses through personal and business insurance.  As an Arizona Independent Insurance Agent, the Insurance Professionals at Greene Insurance will review your coverage and help you compare rates from among dozens of top-rated insurance companies.  The team at Greene Insurance will be your local Arizona Insurance Agency here to help answer questions about coverage or claims.  You can depend on the Insurance Professionals at Greene Insurance Group.  Call today for your Arizona Free Insurance Quotes.
Greene Insurance Group – Arizona Independent Insurance Agent
As an local and family-owned Arizona Independent Insurance Agency, Greene Insurance goes to work for you.  We customize personal and business insurance coverage to fit our client's and their individual needs.
We save our clients time & money
We go to work for you saving you time and money.  Our Licensed Insurance Agents will ask a series of questions to help us evaluate and customize your insurance protection.  Greene Insurance offers property, casualty, and life insurance products from dozens of top-rated insurance companies.  When you call Greene Insurance, you can relax and let us compare coverage and rates for you.  Once you select Greene Insurance as your local Insurance Agency, we'll remain your agent and our team will be here to assist you with any questions or changes about your insurance policies and/or claims.
We promise no long hold times to speak with an agent
At Greene Insurance Group, we're real people living here in Arizona and it's quite likely we're your neighbor.  We're not an automated chatbot or foreign call center with long hold times.
Greene Insurance of Arizona proudly serves the following communities:
Phoenix, Scottsdale, Paradise Valley, Cave Creek, Carefree, Fountain Hills, Anthem, Chandler, Gilbert, Mesa, Queen Creek, San Tan Valley, Tucson, Marana, Oro Valley, Ahwatukee Foothills, Goodyear, Litchfield Park, Waddell, Buckeye, Surprise, Glendale, Peoria, Prescott, Prescott Valley, Flagstaff, Sedona and surrounding areas.