Arizona Independent Insurance Agent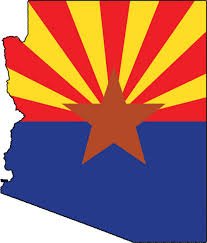 As an Arizona Independent Insurance in Arizona, Greene Insurance Group offers personal and commercial insurance products from dozens of top-rated insurance companies.  Our access allows our Insurance Agents to compare coverage and insurance rates saving you time and money.  Our insurance network of over 5o top-rated insurance companies allows us to find better coverage and lower rates than you would like find on your own without spending countless hours making phone calls and filling out quotes for insurance online.
Call Greene Insurance Group at 480-657-2800 to speak with one of our agents for a review and quote of your insurance.
What is an Independent Insurance Agent?
Independent Insurance Agents can help you with all of your insurance needs.  Unlike captive insurance agents such as State Farm, Farmers and Allstate, our Independent Insurance Agency offers insurance from dozens of top-rated national insurance companies such as:  Safeco-Liberty Mutual, Travelers, Encompass-Allstate, Nationwide, Hartford, Metlife Auto and Home, Progressive, Chubb and many more.  We're different from other insurance agencies and proud of that.  Being Independent can help us better serve our clients individual coverage needs.  We work for our clients, not an insurance company.
Insurance can be complicated and as an Independent Insurance Agent it's our business to understand insurance and help you understand it as well.  Even if you understand insurance thoroughly you can get tripped up:  The insurance industry is regulated on a state-by-state basis and regulations and coverage can vary state by state.
Who is Greene Insurance Group?
We are a full service personal and commercial lines insurance agent offering Arizona Car Insurance, homeowners insurance, condominium insurance, landlord insurance, renters insurance, watercraft, motorcycle, umbrella, life and business insurance.
As an Arizona Independent Insurance Agent, Greene Insurance Group will save you time and the hassles of shopping around for the best coverage and rates on auto, home, business or life insurance.  Call the Insurance Professionals at Greene Insurance Group at 480-657-2800 and we'll review your present coverage and provide you with a free insurance quote.
We're an Arizona Independent Insurance Agent and we're here for you!
Scottsdale, AZ Independent Insurance Agent
Phoenix, AZ Independent Insurance Agent
Peoria, AZ Independent Insurance Agent
Goodyear, AZ Independent Insurance Agent
Prescott, AZ Independent Insurance Agent