Shopping for Commercial Auto Insurance in Arizona?
Commercial auto insurance can cover a combination of vehicle types (trucks, cars) and drivers, as well as some types of motorized equipment. It provides for bodily injury liability and property damage while operating a company automobile, medical payments for the driver and passengers of the policyholder's car.
Commercial Auto Insurance Liability
Commercial auto insurance is liability and physical damage protection for vehicles, such as cars, trucks and vans, that are used for business. Commercial vehicles require a separate policy because they're typically exposed to more risk than personal vehicles.
Commercial auto insurance isn't just for industrial vehicles like semis or dump trucks. For example, businesses that use a car to run errands, carry tools or transport clients might also need a commercial auto policy.
Coverage to match your Arizona Business
Selecting commercial vehicle insurance coverage that meets your specific needs is vital to protecting your Arizona business and income. A commercial auto insurance quote typically includes:
Liability
Physical Damage
Medical Payments
Uninsured Motorist
Hired Auto
Non-Owned Coverage

Business autos
Includes cars, light trucks, SUV's, vans and more. Business auto insurance customers enjoy advantages including discounts and access to network shops throughout the country.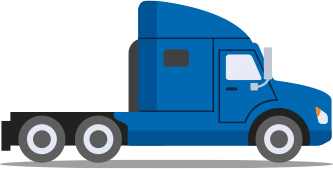 Semi-Trucks / Tractor Trailers / Dump Trucks
From dump trucks to tractor trailers, we have the experience you're looking for. We offer 24/7 claims service with an extensive truck repair network, discounts and more.

Trailers
We cover a wide range of commercial trailers ranging from pickup truck utility trailers to large dump body trailers pulled by a tractor
Hired & Non-Owned Commercial Auto Liability Insurance
Are you renting cars or are your employees using their own vehicles? This particular coverage provides business insurance coverage for certain liabilities arising from the use of a rented or leased vehicle (hired), or a non-owned vehicle (employee using their own vehicle on company business). Oftentimes this coverage can be added inexpensively to a business auto policy, or in some cases, a general liability policy.
Use of Personal Vehicles
Insurance policies for privately owned vehicles may not cover damage to your privately owned car or truck when it is used for business, even home cosmetics, jewelry sales or a pizza delivery business.
Every business is unique – talk to Greene Insurance Group today to find out how to get the best commercial auto insurance, service, price and value. Call Greene Insurance Group at 480-657-2800.